What "gear" will my child need for the baseball season?
Rookies, MInors and Majors
Grey baseball pants
Glove
Cleats
Cup
Chest Protector
Bat, helmet and batting gloves (Optional)
Quickball
1. Glove
2. Cleats (suggested)
What is Quickball?
What is Quickball? https://youtu.be/2-9tI_mx4e4?list=TLGGRtqG0IA3sBcwODAzMjAyMg
Quickball is literally "Quick Baseball." It is a national youth sports program that
teaches diamond skills in a fast-paced, sandlot setting!
Quickball helps managers and coaches get kids of all skill levels actively involved in a non-stop training sport that rewards hustle and teamwork.
What makes Quickball such an effective program is its action-packed curriculum and developmentally-appropriate equipment. Regardless of size, shape or age, any player can learn, compete and succeed in Quickball games!
Teamwork, skill development and physical fitness. Quickball grabs the attention of young people and lets them experience the most rewarding aspects of life on the diamond!
Does the Rookie League have Coach Pitch or Kid Pitch?
The Rookie League has a combination of both kid pitch and coach pitch. The first 2 innings are pitched by the players followed by 4 innings of coach pitch. During the first 2 innings the player will pitch up to 8 pitches per batter. If the batter does not strike out or hit within those 8 pitches, the coach will take over pitching until a hit or strike out occurs.
What should we expect at player evaluations?
Why do we have evaluations? Evaluations are not tryouts. The evaluations are used to rank players by skill levels to ensure a fair draft process and divide teams as evenly as possible.
Travel Players & Majors players need not to attend




Kids will be evaluated on:

Throwing

Hitting off a T

Catching flyballs

Catching on the line

Fielding Ground Balls

Prepare to be outside meeting on Field 1, but could be moved indoors due to weather

Rookies 6pm / Minors 7:15
How can I volunteer and what is the time commitment?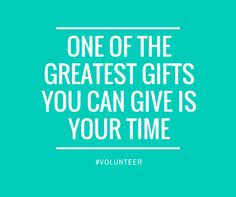 There are several opportunities to volunteer and we will take any time you have to give. From picking up pretzels for the snack stand before game day to prepping fields, coaching a team or helping at one of our events, the children appreciate your help. Volunteering is rewarding and we have a great team of volunteers that will make your time spent productive and fun! Please contact us at centbaseball@gmail.com for more information and opportunities!